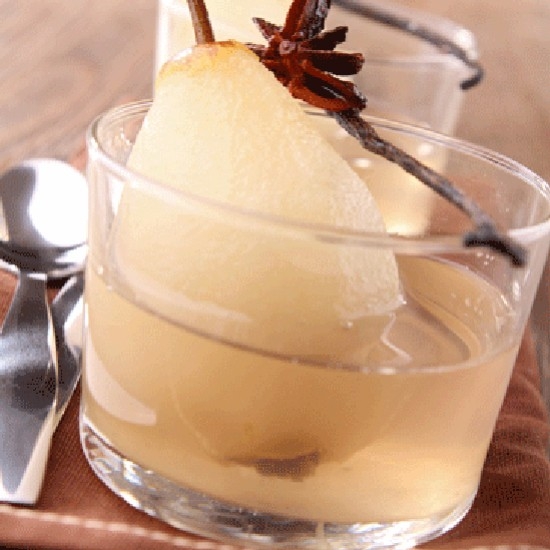 Pears Flambéed with Pastis
Ingredients
•    One large box of cored pears
•    2 tablespoons of butter
•    ¼ cup of sugar
•    1 grated orange peel
•    1 grated lemon peel
•    4 tablespoons of cream
•    ¼ cup of HB Pastis
Preparation
Melt the butter in a frying pan and brown the pears. Sprinkle the pears with sugar. Caramelize them. Add cream mixing well with the caramel. Reduce the heat. Add orange and lemon peels. Pour in the pastis very gently without stirring so that it remains on the top. Let heat for a few seconds and flambé.
 
© photo : Adobe Stock - M.Studio
Related products

70 cl - 45°
Pastis with a unique character: mixed from more than 65 plants and spices, it is powerful and aromatic on the palate.
Only available in France