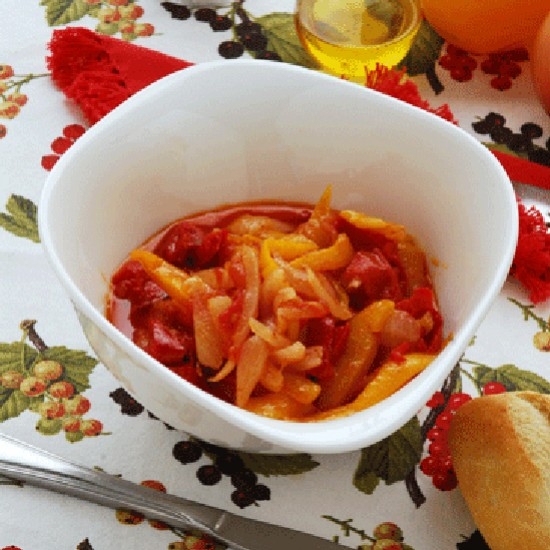 Peppers with HB Pastis
Ingredients
For 3 people

•    2 green peppers
•    2 red peppers
•    1 tablespoon of olive oil
•    2 doses of HB pastis
•    Salt and pepper
Preparation
Preparation: 10 mins.
Cooking Time: 30 mins.
Prepare the peppers by cutting them into 2, then remove the seeds and white portions. Slice them into thin slices.
Heat the olive oil in a casserole. Pour in the peppers.
Cook over a high flame for 10 minutes, stirring regularly.
When they have a pretty brown color, pour in HB pastis and stir. Add salt and pepper.
Reduce the heat and cover. Allow to simmer for 20 minutes.

Serve hot with the juice from cooking.
© photo : Adobe Stock - Comugnero Silvana
Related products

70 cl - 45°
Pastis with a unique character: mixed from more than 65 plants and spices, it is powerful and aromatic on the palate.
Only available in France