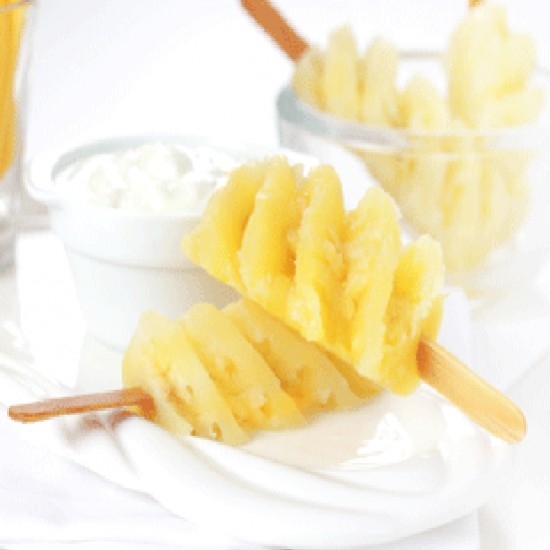 Pineapple with aniseed cream
Ingredients
Serves 4

•    125 cl of fromage blanc
•    4 level tablespoons of cane sugar
•    3 tablespoons of Pastis HB
•    1 fresh pineapple
Preparation
Slowly stir the sugar into the fromage blanc. Add the pastis as you continue to stir. Leave to rest for 2 hours in the fridge. Peel and slice the pineapple.
Serve the pineapple topped with a spoonful of the cream.

 
Related products

70 cl - 45°
Pastis with a unique character: mixed from more than 65 plants and spices, it is powerful and aromatic on the palate.