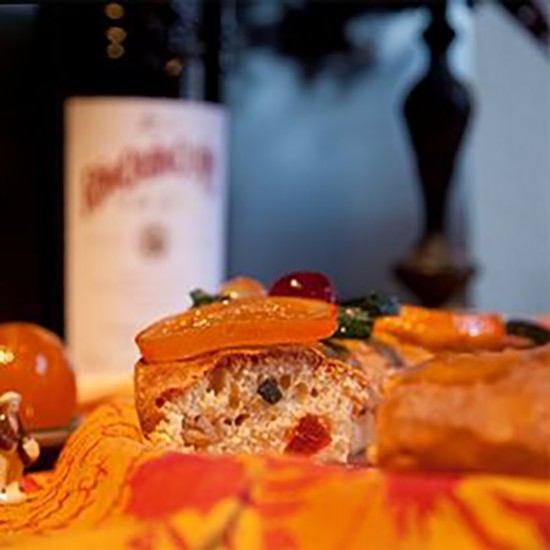 Provencal Galette des rois with Rinquinquin by Béatrice
For 8 people
Ingredients
- 125 g flour
- 120 g of butter
- 50 g of powdered sugar
- 1/2 sachet of baking powder (or baker's yeast, in this case, it will be necessary to rest the dough)
- 3 cl of RinQuinQuin
- 3 eggs
- Candied fruits diced
- 1 bean and 1 porcelain subject
Preparation
Preparation and cooking: 40 min
Before preparation, I soaked candied fruit dices in the RinQuinQuin. 
Place the flour in a large salad bowl, add the yeast and the powdered sugar. 
Mix. Then add the eggs, butter, bean, subject, candied fruit dice and RinQuinQuin and mix again. 
Place flour on a work surface and take the ball of dough using flour. 
Knead the dough a little and form the crown. Place it on a plate. 
Put in the oven for 25 min at 210 °. 
When the crown comes out of the oven, decorate it with the beautiful candied fruits.
Decoration:
While cooking, cut out the fruits you have bought at retail.
 © Photo : Bambule Médias
Related products

15° - 75 cl
RinQuinQuin is a white wine-based apéritif, with peaches, leaves of peach trees picked in autumn,  sugar and  alcohol.