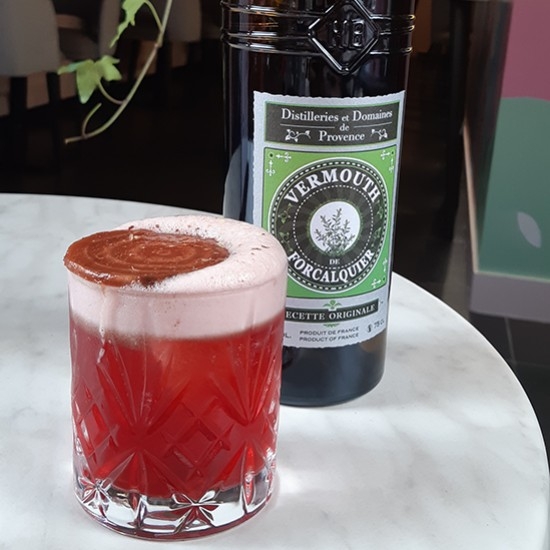 Provence en Charente by Dimitri, Head barman at Merci bar (Orléans)
Ingredients:
4 cl vermouth de Forcalquier
2,5 cl cognac VSOP
3 cl shrub beet-raspberry
Aquafaba
Method :
Shake all the ingredients, serve in a rocks / old fashion glass, filled with ice.
Decorate with pickled beet and pepper
Photo credit : Jennifer Manez
Related products

75 cl - 18°
Vermouth de Forcalquier is an aromatized wine made with absinthe and vivacious, bitter plants and spices (lemon balm, mint, mugwort, green aniseed, cinnamon, coriander and pink peppercorns).
Vermouth de Forcalquier is a full-flavoured aperitif in a superb vintage style bottle.