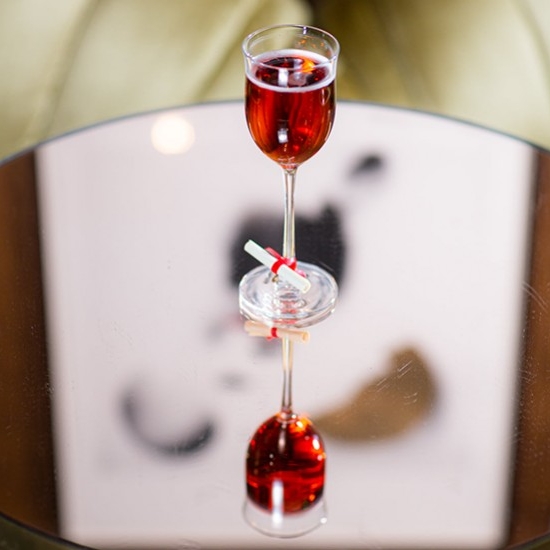 Queen's Gambit - Lorenzo Gavelli - Head Bartender au Disrepute Bar (Londres)
Ingrédients : 
30 ml Calvados
20 ml  RinQuinQuin
5 ml Suze
5 ml good quality honey
10 ml Supasawa (or 10 ml lemon juice)
Top with good quality of dry cider
Method:
Delicately stir the first 5 ingredients over ice and pour into a chilled stemmed glass (we use a sauternes glass in Disrepute but a wine glass or brandy snifter will do nicely). Top up with chilled dry cider, sit back and enjoy.
Crédit photo : @ed_igroover
Bartender : @6dollarsmilshake – Lieu : @disreputebar
Related products

15° - 75 cl
RinQuinQuin is a white wine-based apéritif, with peaches, leaves of peach trees picked in autumn,  sugar and  alcohol.