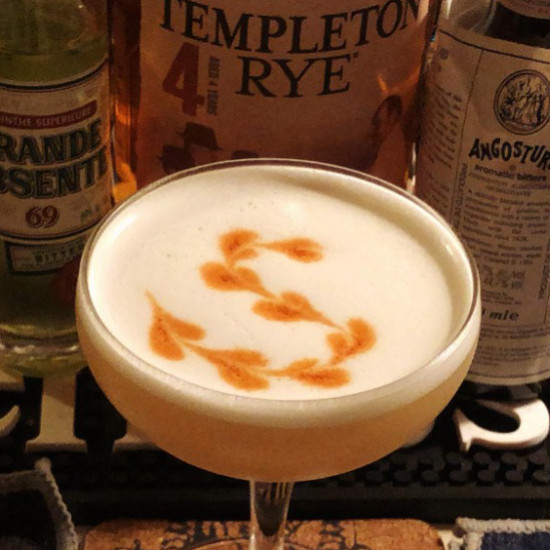 Rattlesnake
Ingredients:
50 ml Rye Whiskey (Templeton Rye, aged 4 years)
3 dashes Grande Absente 69
22.5 ml lemon juice
15 ml Simple syrup
20 ml Egg white
10 dashes Angostura bitters (House of Angostura)
Method:
Put all ingredients into a tin, shake it once without ice and once with ice, strain the ingredients into a glass. And last but not least, drop bitters on the top and drag them to make rattlesnake shape with them.
Garnish: Lemon twist
© recipe and pic: Bar Nikolai's
The bar serves nightcap for lone wolves
Related products

Grande Absente 69, absinth
69° - 70cl
The very authentic absinthe: Grande Absente is a bitter liqueur which contains more plants of absinthe and less sugar.