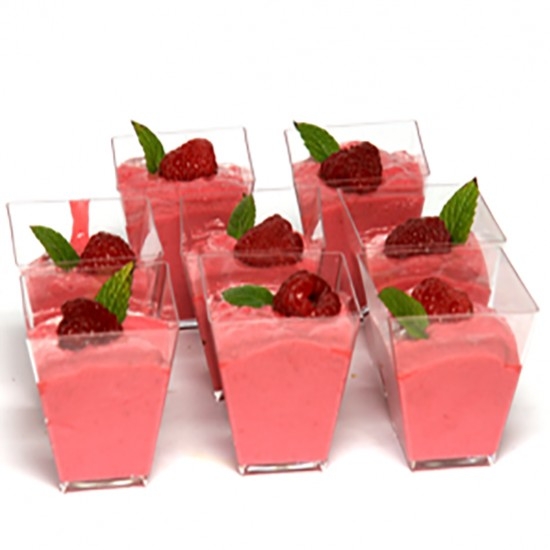 Red fruit mousse
Ingredients
For 6 people

3 eggs
1 pinch of salt
500 g of red fruit (cherries, strawberries, raspberries, black currants, blackberries)
150 g of powdered sugar
Preparation
Using a vegetable mill, crush the fruit.
Separate egg yolks and whites.
Pour sugar into a casserole with egg yolks. Mix using a whisk. Then, incorporate fruit and stir mixture over very low heat until it is thick.
Beat egg whites into stiff peaks and add salt at the same time. Then, pour egg whites over the fruit. With a spatula, mix it all by lifting from the bottom to the top. Pour mousse into cups and cool.
Then, serve with a "Frizzant de Muscat" Bau.
© photo : 123RF
Related products

Bau, sparkling muscate wine
75 cl - 9°
Bau is a sparkling wine developed with Muscat d'Alexandrie grape (from Luberon), a white vine growing on a hilly area.
Its delicacy and its sensual delight will be appreciated on any festive occasion,  to be served very fresh !