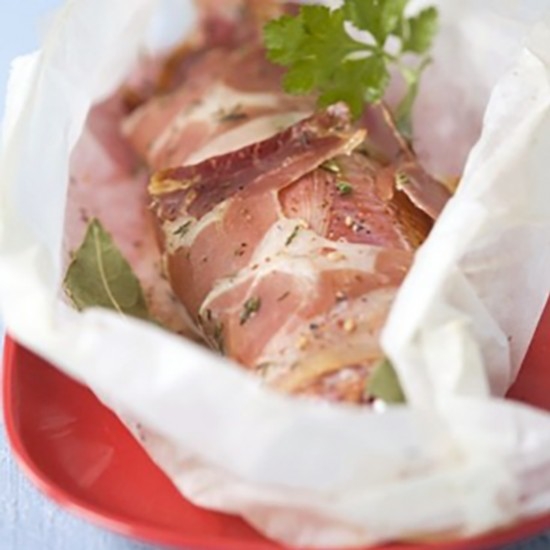 Red Mullet in Pocket of Raw Ham with Pastis
Ingredients
For 4 people

•    4 nice red mullets
•    4 thin slices of raw ham
•    8 tablespoons of Nyons black olive tapenade
•    4 bay leaves
•    4 teaspoons of dehydrated fish stock and 4 cl of HB pastis
•    50 g of butter
•    Salt and pepper
Preparation
Remove scales and empty the red mullets
Spread the tapenade in the belly of each red mullet, place a bay leaf on each of them and surround them with a slice of raw ham.
Place in a gratin dish in a hot oven (200 thermostat 6/7) for 15 to 20 minutes.
Set aside the cooked fish, flambé the pastis in the gratin dish.
Add 20 cl of water, mix in the fish stock, add salt and pepper, reduce by half.
Once the sauce is reduced, off of the heat, incorporate the butter while mixing.
Arrange the red mullets on the plate, cover with sauce, eat warm.
© photo : Marmiton
Related products

70 cl - 45°
Pastis with a unique character: mixed from more than 65 plants and spices, it is powerful and aromatic on the palate.
Only available in France