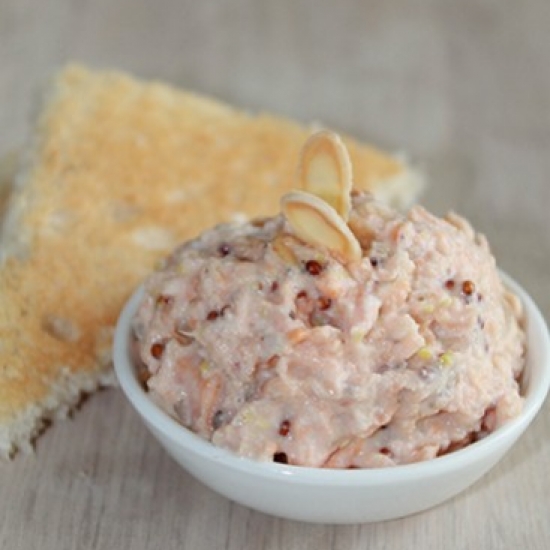 Rillette of trout smoked in the Pastis HB
For 4 people
Ingredients
Preparation: 10 minutes refrigeration: the 1 hour 
• 160 g of smoked trout
• 2 soup spoons of double cream 
• 20 g of soft butter 
• 1 coffee spoon of pastis HB 
• ½ coffee spoon of seeds of anise drinks 
• 1 coffee spoon of chiselled dill 
• 1 soup spoon of lemon juice 
Preparation
Put the cream, the butter, the pastis HB and the lemon juice in a small salad bowl and mix in the spoon until the mixture is perfectly homogeneous. 
Pick the leaves off the nets of trout over the salad bowl and work the set on the fork or with a wooden spatula. Add the seeds of anise drinks, the dill and mix well. Cover and put at least the 1 hour in the refrigerator. 
Distribute rillette in small individual bowls and accompany them of toast or serve them on toasts.
Photo credit: Adobe Stock - guillemette
Related products

70 cl - 45°
Pastis with a unique character: mixed from more than 65 plants and spices, it is powerful and aromatic on the palate.
Only available in France