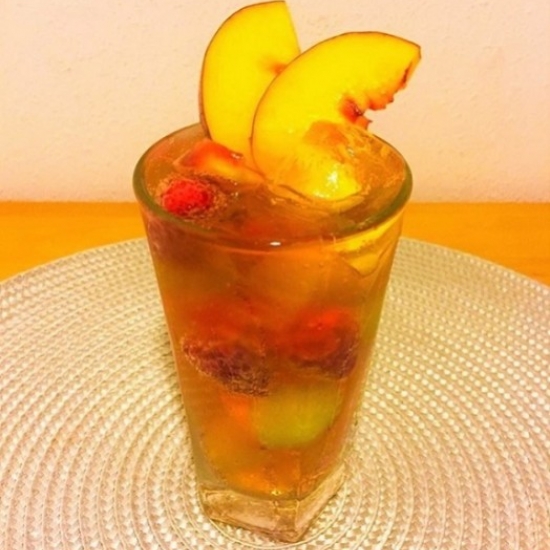 Rinquin-Coupe @ Alex Danger, home bartender, Rotterdam
Ingredients:
60 ml of RinQuinQuin
60 ml raspberry & ripe sourced/amé (scented Japanese spring water)
Fresh fruit: peach and grape pieces
Frozen fruits as ice cubes: blackberries and raspberries
Preparation:
It is realized directly in a high glass.
Put first frozen fruits (some blackberries and some raspberries) in the glass.
Pour RinQuinQuin and Amé. Stir. Fill the glass with pieces of peaches and fresh grapes.
Photo and photo credit: @dangerousdrinks
Related products
15° - 75 cl
RinQuinQuin is a white wine-based apéritif from the Lubéron, with the peaches of the valley of Durance, with leaves of peach trees picked in autumn, with sugar of cane and with alcohol.