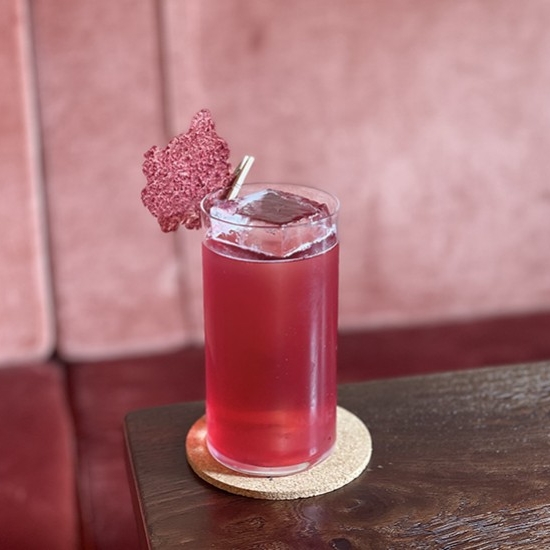 Ruby Cooler N°2 by Mike Robinson – Wild Tavern in London
Ingredients :
2,5 oz Fino Sherry
2,0 oz Gin
1,5 oz Orange Colombo
2,25 oz Sugar
5,0 oz Clarified Cranberry
6 drops Orange Bitters
3 drops Citric Acid
Preparation :
The cranberry crisp is made by de hydrating the bi product from the cranberries once they have been clarified using a spinzall.
Adding a little sugar syrup to the cranberry pulp before de hydrating.
The whole batch is then carbonated
Once everything is carbonated just pour into a large glass on an ice block.
Crédit photo : @lorandhgds
"I love all of all your products (and always look at using them when I have the chance) and we use Colombo as our house "triple sec" at my bar in Wild Tavern''
Related products

75 cl - 15°

With its sweet and bitter taste, flavour and candied oranges and honey, Orange Colombo lingers on the palate and provides the ideal base for several cocktails.