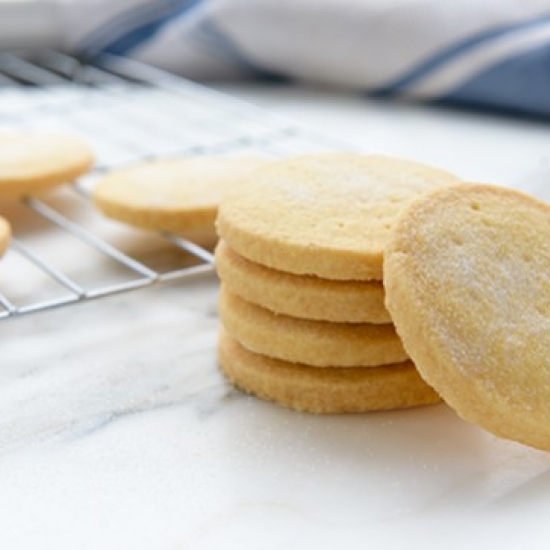 Sanded in the anise
Ingredients
For approximately 20 shortbread cookies - Preparation: 20 minutes - Rest: the 1 hour - Cooking: 15 in 20 minutes 
• 220 g of flour 
• 120 g of caster sugar 
• 100 g of butter 
• 1 egg 
• ½ soup spoon of seeds of anise drinks
• ½ soup spoon of Pastis Henri Bardouin
• 1 pinch of salt 
Preparation
Cut the butter in pieces in a big bowl and let it soften at room temperature. 
Add the sugar, the salt, the seeds of anise drinks, the Pastis Henri Bardouin and the beaten egg, then mix until the set is homogeneous. Sprinkle gradually the on-surface flour, and incorporate it as one goes along to train a dough, without working it. Collect the dough in ball, wrap it with clingfilm and let rest the 1 hour in the refrigerator.
Preheat the oven in 180 °C ( th.6 ). Cover with a plate of parchment paper. 
Spread the dough in the roller from the point of view of slightly floured work by giving it a thickness from 5 to 8 mm. With one or several punches, cut forms of your choice. Lift shortbread cookies with a spatula and tidy up them on the plate, by spacing out them a little. Cook 15 in 20 minutes according to their size and their thickness, by watching the tint: biscuits do not have to tan. 
Sorter of the oven and let cool. These shortbread cookies keep several days in a hermetic box.
Photo credit: Adobe Stock - robyn charnley
Related products

70 cl - 45°
Pastis with a unique character: mixed from more than 65 plants and spices, it is powerful and aromatic on the palate.
Only available in France