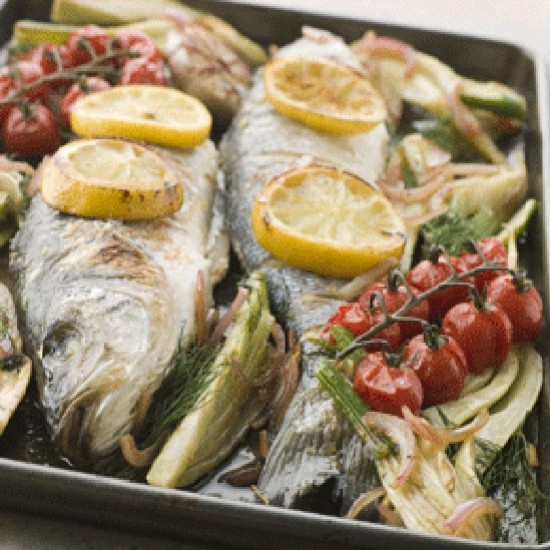 Sea bass with fresh fennel
Ingredients
Serves 6

•    2 small sea bass
•    2 bulbs of fennel
•    5 tablespoons of olive oil
•    2 tablespoons of Pastis HB
•    2 lemons
•    salt, pepper
Preparation
Preparation: 20 mins.
Cooking: approx 30 mins.

Ask your fishmonger to gut the fish, but to leave the scales. Make two or three incisions on each side of the fish.
Brush the inside with 2 tablespoons of olive oil and 1 tablespoon of Pastis HB. Season with salt and pepper.
Preheat the oven to 210°C (Gas mark 7).
Wash and thinly slice the fennel, setting aside the green fronds. Coat the slices in the lemon juice before inserting into the cavity of the fish.
Pour 3 tablespoons of olive oil over the base of a large oven dish.
Place the fish in the dish and pour over 1 tablespoon of pastis and 1/2 glass of water.
Bake for 30 minutes. Add a squeeze of lemon juice from time to time.
When cooked, add the fresh fennel fronds.
© photo : Adobe Stock - Monkey Business
Related products

70 cl - 45°
Pastis with a unique character: mixed from more than 65 plants and spices, it is powerful and aromatic on the palate.
Only available in France