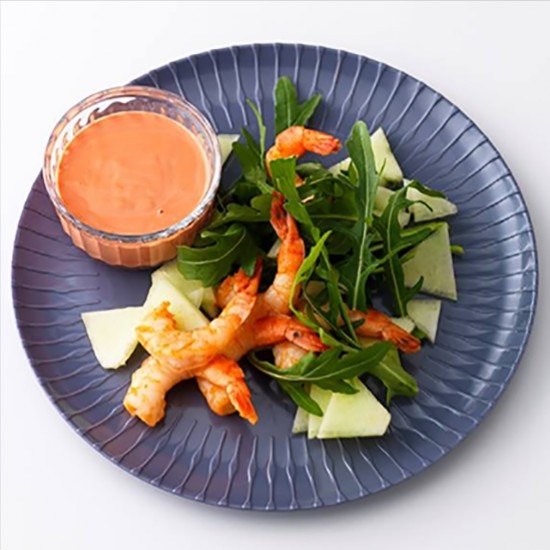 Shrimp salad with RinQuinQuin melon sauce
For 2 people
Ingredients
300 gr cooked and peeled shrimp
1 melon
1 lemon
10 cl of RinQuinQuin
1 rocket
1 Granny Smith apple
Preparation
Cut the melon in half, remove the seeds, remove the meat, dice it and mix it.
Add lemon juice, RinQuinQuin, salt and pepper.
Place in the fridge for 30 minutes
Rinse, drain shrimp, reserve;
Dressing on the plate:
To put the shrimps,
Place the sauce in a cup,
Sprinkle with arugula leaves and apple slices.
Crédit photo : Bambule Médias
Related products

15° - 75 cl
RinQuinQuin is a white wine-based apéritif, with peaches, leaves of peach trees picked in autumn,  sugar and  alcohol.