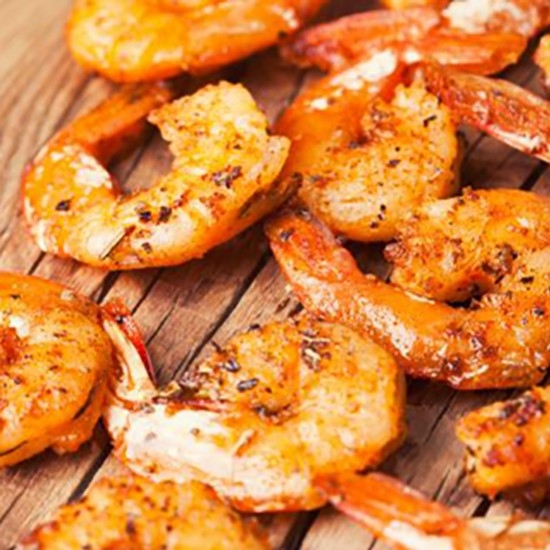 Shrimp sauteed with Pastis Henri Bardouin with lemon and cherry tomatoes
Ingredients
•    2 tablespoons of olive oil
•    A dozen cherry tomatoes halved (if possible use half red cherry tomatoes and half yellow cherry tomatoes)
•    3 tablespoons of HB Pastis
•    3 tablespoons of freshly-squeezed lemon juice
•    8 tablespoons of unsalted butter
•    2 tablespoons of fresh basil, shredded into thin strips
•    1 tablespoon of chopped parsley
•    1 tablespoon of chopped chives
•    Salt, milled black pepper
Preparation
Heat the olive oil to a high temperature in a large pan. Add the shrimp and cook for approximately 2 minutes, stirring frequently.
Add the tomatoes then the Pastis and flambé.
When the flames go out, add the lemon juice, butter, basil, parsley and chives and season with salt and pepper.
Move the pan about over the heat until the butter has melted. Be careful not to boil the sauce because it will curdle.
Serve immediately.

Tip: serve with bread to mop up the sauce.
© photo : Adobe Stock - merydolla
Related products

70 cl - 45°
Pastis with a unique character: mixed from more than 65 plants and spices, it is powerful and aromatic on the palate.
Only available in France