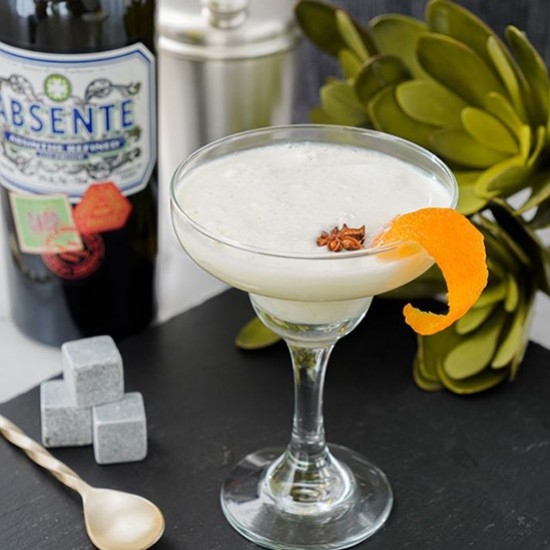 Smocky Colada
Ingredients:
½ oz Absente
1 oz mezcal
½ oz orange liqueur
1 oz horchata syrup (orgeat de souchet)
1 oz lemon juice
2 dashes orange bitters
Method:
Shake with ice, strain and serve up in a coupe glass. Garnish with an orange twist.


Photo credit: Raoul Beltrame
Related products

55°- 70 cl
Absinthe is  very characteristic. This is a clever blend of absinthe, artemisia, green anise and balm : delicate, sweet and slightly spiced.