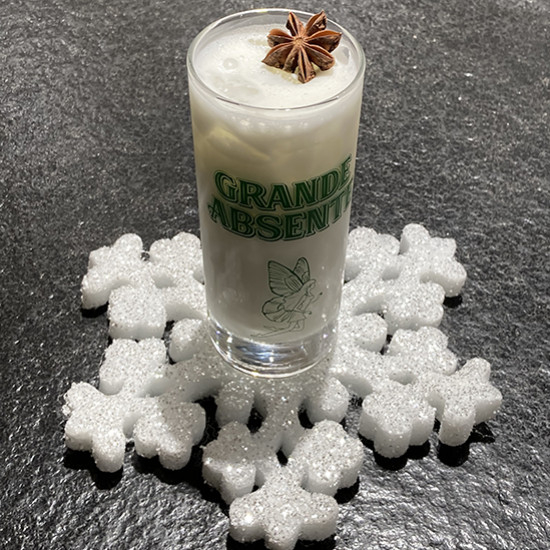 Flocon
By Thomas, Bar Manager Le Verre à Mélange, Marseille 
Ingredients :
20 ml lime juice
40 ml coconut cream or milk
10 ml syrup
20 ml Absente 55°
Ginger Beer to top
Technique : Shaker
Glass : High tumbler glass
Method :
-Fill your glass with ice to cool it
-Put the lime juice, the syrup, the Absente and the coconut cream/milk in the shaker.
-Add one big ice cube, close and shake energically until the sound of the ice cube can't be heard any more
-Open the shaker and directly pour in your glass. Do leave a little space for the Ginger Beer !
-Top up with the Ginger Beer, and gently mix with a spoon
-Garnish with a star anise
Related products
55°- 70 cl
Absinthe is  very characteristic. This is a clever blend of absinthe, artemisia, green anise and balm : delicate, sweet and slightly spiced.