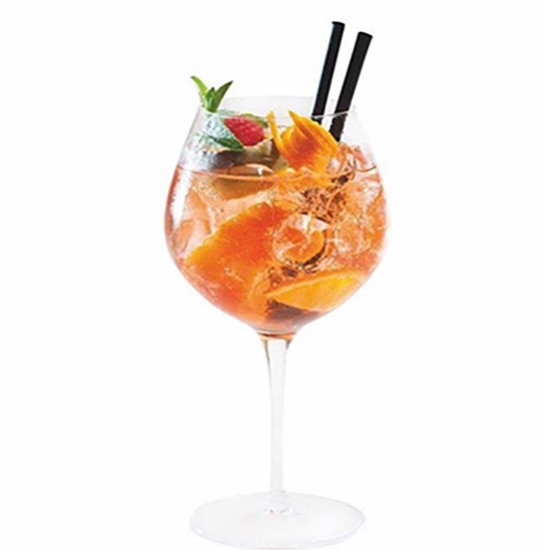 Spritz Orange Colombo @ Damien Gillet, Head barman of Chalet d'Adrien
Ingredients: 
• 6 cl of Orange Colombo 
• 1 cl of coulis of passion fruit 
• 1 cl of syrup of elder 
• 2 slices(edges) of orange 
• to Complete with half champagne / half tonic Fever tree 
Preparation: 
To realize directly in a wineglass: 
Put both slices(edges) of orange at the bottom of the glass, incorporate ice cubes, Orange Colombo, coulis of passion fruit and the syrup of elder, mix. 
Complete with the tonic and the champagne, express an orange peel, then mix again.
Credits:
The Bar of Adrien's Chalet
Head barman: Damien Gillet @gilletdamien16
Photo: Andreas Zimmermann
Related products

75 cl - 15°

With its sweet and bitter taste, flavour and candied oranges and honey, Orange Colombo lingers on the palate and provides the ideal base for several cocktails.