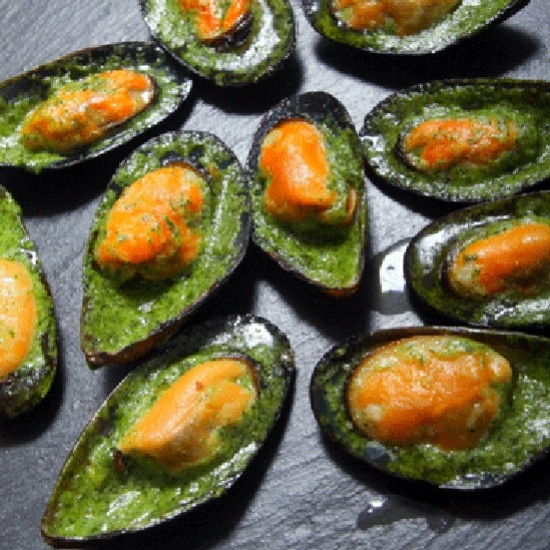 Stuffed Mussels
Ingredients
For 6 people

•    250 g of butter
•    6 dozen large mussels
•    1 shallot
•    2 garlic cloves
•    1 bunch of chopped parsley
•    1 tablespoon of HB pastis
•    Salt, pepper
Preparation
Preparation: 30 mins.
Cooking: 10 mins.

Soften butter at room temperature.
Open mussels in a large pot.
Remove them from shells. Keep only one shell per mussel.
Cream butter with shallot and chopped garlic, parsley and HB pastis.
Add salt and pepper.
Place 1 mussel in each shell. Stuff with the butter. Place them gradually on oven proof dishes.
Place them in a very hot oven, in grill position, for approximately 5 minutes.
Serve as soon as the butter is foamy.
© photo : Adobe Stock - illustrez-vous
Related products

70 cl - 45°
Pastis with a unique character: mixed from more than 65 plants and spices, it is powerful and aromatic on the palate.
Only available in France