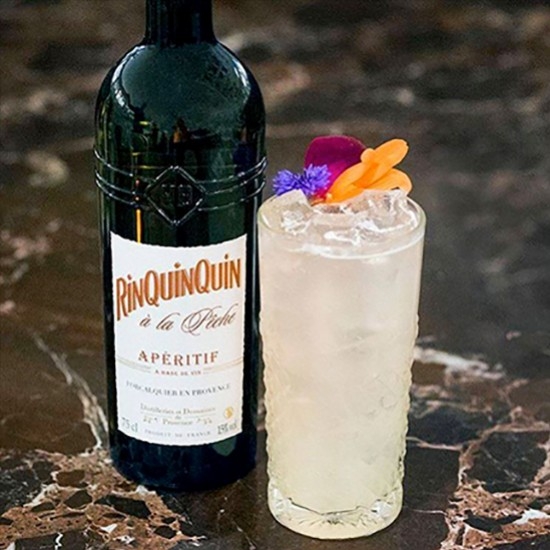 Summer Fling by Scott Mcleod - the Citizen Bar and Dining Rooms (Glasgow)
Ingredients :
25 ml Rinquinquin
35 ml Jindea Gin
15 ml Ginger Liqueur
3 Dashes of Celery Bitters
Topped with Limonata

Preparation :
All ingredients shaken and served long over cubed ice.
Garnish with Viola Flowers and a few drops of Campari.


Photo credit: Citizen Bar
Related products

15° - 75 cl
RinQuinQuin is a white wine-based apéritif from the Lubéron, with the peaches of the valley of Durance, with leaves of peach trees picked in autumn, with sugar of cane and with alcohol.