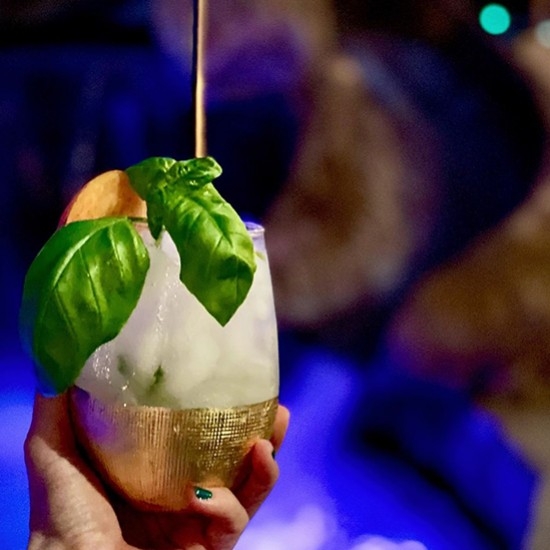 Summer Slappy Peachy Cheer par Lenore Perry, home mixologist
Ingredients:
2 oz vodka (Hera The Dog)
1 oz Rinquinquin
0.75 fresh lime
0.75 oz cucumber "oleo"
3 basil leaves plus more for garnish 
Soda topper (optional) 
Garnish of peach and basil
Method:
Slap the basil, tear it up, and put it in a shaker. Add remaining ingredients with ice. Shake, shimmy, and spin, and dirty dump into a glass. Add more ice and a wee bit of soda to top. 
© photo : Lenore Perry @cheersiloveyou
Related products

15° - 75 cl
RinQuinQuin is a white wine-based apéritif, with peaches, leaves of peach trees picked in autumn,  sugar and  alcohol.