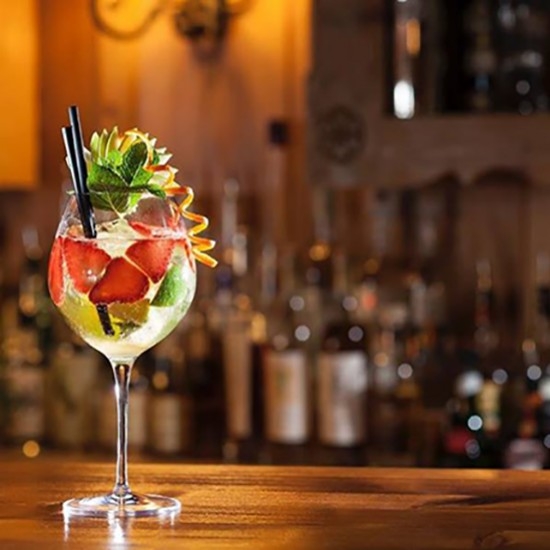 Summertime @ Damien Gillet, Head barman of Chalet d'Adrien
Ingredients: 
• 4 cl of RinQuinQuin 
• 1,5 cl of Vermouth del Profesor 
• 5 sheets of fresh basil 
• 1 half green lemon juice in district 
• 1cl of green lemon juice 
• 2 freshly cut strawberries 
• 1cl of syrup of elder Monin 
• Complete with the tonic Fever Tree 
Method: 
To realize directly in a wineglass. 
Express the sheets of basil at the bottom of the glass, incorporate the districts of lime, add ice cubes, 1 cl of green lemon juice, the fresh strawberries finely cut, RinQuinQuin, vermouth, green lemon juice and syrup of elder 
Move, mix then incorporate the tonic, then mix again.
Credits:
The Bar of Chalet d'Adrien
Head barman: Damien Gillet @gilletdamien16
Photo: Andreas Zimmermann
Related products

15° - 75 cl
RinQuinQuin is a white wine-based apéritif, with peaches, leaves of peach trees picked in autumn,  sugar and  alcohol.