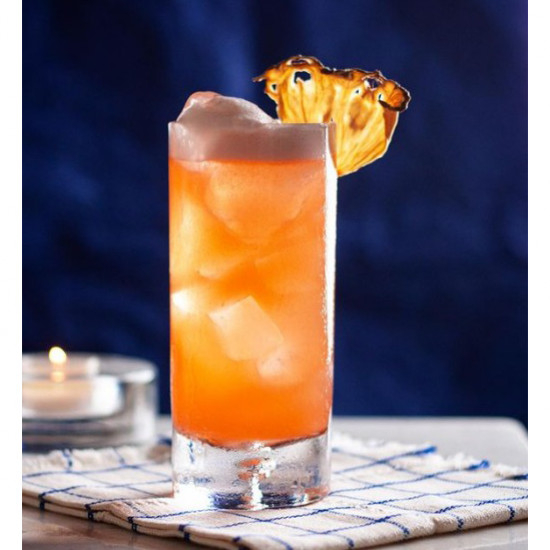 Sunset Summer
by Lenore Perry
Ingredients:
30 ml RinQuinQuin
30 ml Kronan Swedish Punsch
30 ml Barbancourt Rum
15 ml Campari
45 ml Pineapple juice
20 ml lime (with a little lemon)
15 ml simple (to taste)
Method:
Combine everything in a shaker tin with ice and shake away whatever lingers.
Strain out over a sculpture of hand-chipped ice rocks in a tall number.
Enjoy your column of delight as you watch the sun set over the summer!
© recipe and pic: Lenore Perry, Spirited Home Mixologist @cheersiloveyou
Related products

15° - 75 cl
RinQuinQuin is a white wine-based apéritif, with peaches, leaves of peach trees picked in autumn,  sugar and  alcohol.