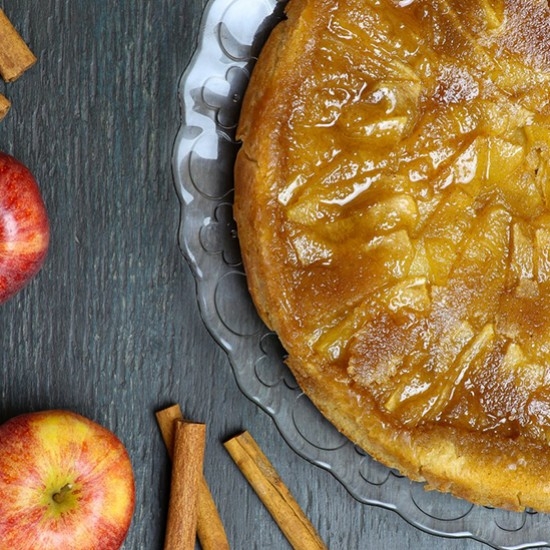 Tatin pie in RinQuinQuin
Material : 
• 1 pie plate of 24 cms
• 2 big frying pans
• 1 cup - dough
• Clingfilm 
Ingredients for 8 people : 
• Pie crust pastry
• 125 gr of unsalted butter
• 250 gr of flour
• 1 pinch of salt
• water: sufficient amount 
Side dish :
• 8 apples Gala
• 50 g of honey of acacia
• 4 sticks of cinnamon
• 30 g of butter
• 150 g of sugar
• 20 cl of whole single cream
• 10 cl of RinQuinQuin
Preparation of the pie crust pastry :
Sieve the flour
Put down on your work plan the flour and train a well in the center, add the salt and a little water to melt it
Add the butter in small hazelnuts
Sand with the fingertips
Redo a fountain, add the quantity of necessary water
Mix with cup - dough
Gather by means of two hands to obtain a ball
Mill by pushing with the palm of the hand the dough by fraction by growing in front of one
Turn the dough of an about-turn and begin again the operation
Put the dough in ball
Film and reserve for the cool during at least 30 minutes
Advises : 
The butter has to "coat" the flour, it is what gives it particular texture.
Do not give too many bodies to the dough, mold in average consistency.
Make preheat your oven in 180 °.
Take out your dough of the refrigerator, flour your work plan and lower the dough with a rolling pin.
Preparation of the side dish :
Apples :
Peel apples and slice thickly them.
Melt the honey and the butter in a big frying pan, add apples, coat them with some mixture butter / honey and add 4 sticks of cinnamon.
Cook apples over a low heat until they become slightly translucent, to reserve.
The caramel :
Melt half of the sugar in a frying pan, without moving.
When the first half is melted, to add the second, and to let melt over low heat.
As soon as the caramel takes an amber color and begins to foam, to stop the fire, and to add gradually the single cream and the RinQuinQuin.
Remove the sticks of cinnamon, pay the caramel into the pie plate, put down apples and cover them of the pie crust pastry
Put in the oven during 35 min to 180 °.
The recipe of the pie crust pastry is extracted from the work "The book of the pastry cook" of Bernard Deschamps and Jean-Claude Deschaintre.
© Photo : Bambule Media
Related products

15° - 75 cl
RinQuinQuin is a white wine-based apéritif, with peaches, leaves of peach trees picked in autumn,  sugar and  alcohol.