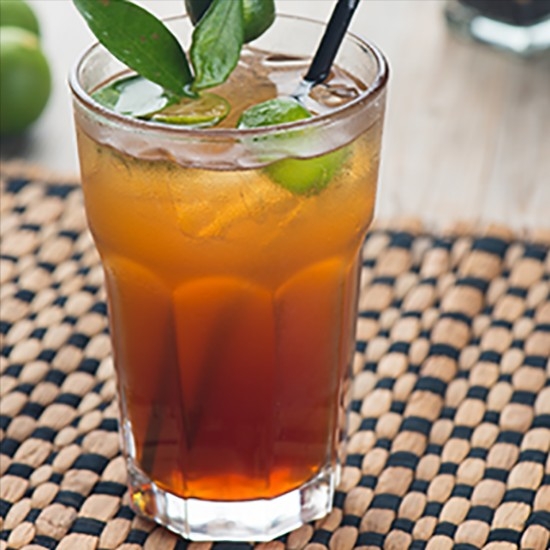 Terminus Absinthe Cooler
Ingredients :
2,5ml Absinthe
2,5ml Gentiane de Lure
30ml Cold Brew Coffee
5ml Burnt Pineapple Syrup
75ml Fermented Pineapple
45ml Perrier

*Burnt Pineapple
• Burn 300g of Pineapple
• Infused in simple syrup for 24h the remove

*Fermented Pineapple
• Ferment Pineapple with kefir and a few sprigs of Dill
• 80g sugar
• 800ml water
• Ferment for 2 days then filtre and bottle
• Ferment for another two days inside the bottle
© Photo : Adobe Stock - wong yu liang
Related products

75 cl - 16°
Gentian roots, infused directly after harvest, result in the refined bitterness, so appreciated by enthusiasts, and the tonic properties of this drink that open up the appetite.

55°- 70 cl
Absinthe is  very characteristic. This is a clever blend of absinthe, artemisia, green anise and balm : delicate, sweet and slightly spiced.