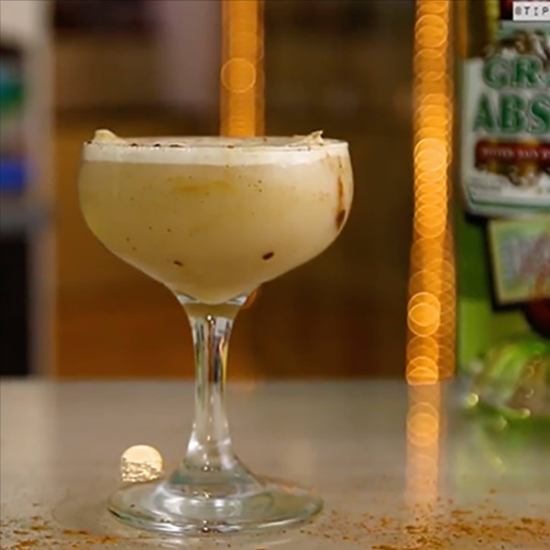 The Forbidden by Jason Yu featuring @TipsyBartender
Ingredients
2 oz. (60ml) Rye Whiskey
1 bar spoon Grande Absente
1 Egg (Just the white)
1/2 oz. (15ml) Lemon Juice
3/4 oz. (22ml) Maple Syrup Water mix (3 parts maple syrup 1 part water)
1 Lemon Peel
2 dashes Cinnamon
Preparation
Separate egg white from yolk and pour into a shaker.
Add lemon juice, maple syrup mix, and whiskey. Shake to create frothy texture.
Add ice and set aside to chill.
Drizzle Absinthe in serving glass and swivel around to spread. Ignite and spread throughout.
Squeeze oils out of lemon peel and dash some cinnamon into glass (with caution!). Drop lemon peel in.
Strain mix into glass and serve.
© photo : @TipsyBartender 
Related products

Grande Absente 69, absinth
69° - 70cl
The very authentic absinthe: Grande Absente is a bitter liqueur which contains more plants of absinthe and less sugar.