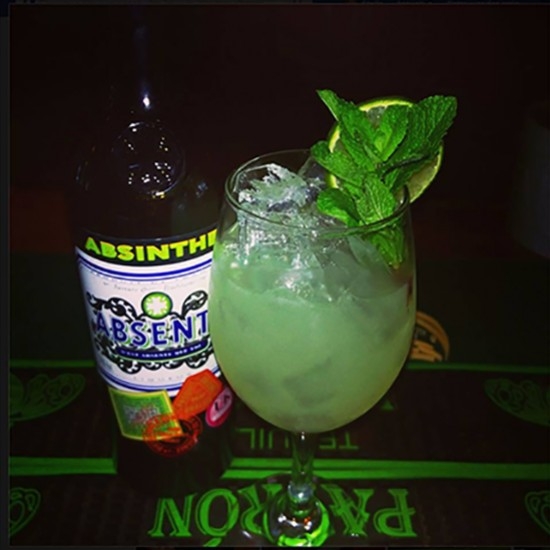 The Jaded Lady
Ingredients:
30 ml Absente
15 ml Vodka
15 ml White Sauvignon
30 ml Fresh lemon juice
30 ml Sugar syrup
Decoration:
1 lemon, some fresh sprig of mint leaves
Preparation:
Mix all the ingredients in a shaker with ice, then rest for 30 seconds before serving.

© photo : Moriarty Bar (Edinburgh)
Related products

55°- 70 cl
Absinthe is  very characteristic. This is a clever blend of absinthe, artemisia, green anise and balm : delicate, sweet and slightly spiced.