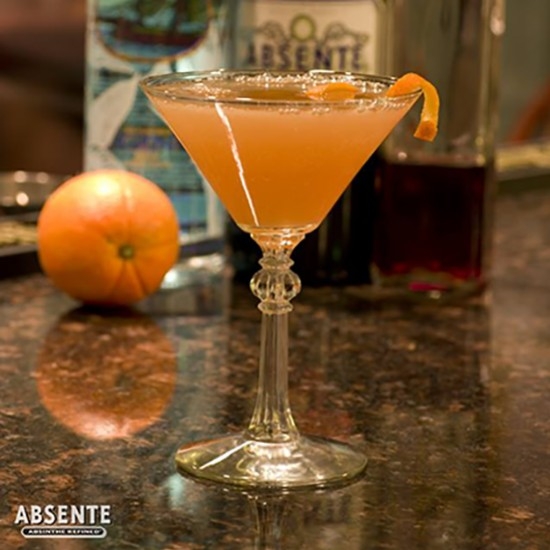 The Monkey Gland by the Post Prohibition
Ingredients :
¼ oz. Absente
2 oz. Magellan Blue Gin
1 oz. Freshly-squeezed Orange Juice
½ oz. Homemade Grenadine

Preparation :
Add all ingredients into a mixing glass with ice. Shake and strain into a chilled cocktail glass. Garnish with an orange peel.
Photo credit: The Post Prohibition 
Related products

55°- 70 cl
Absinthe is  very characteristic. This is a clever blend of absinthe, artemisia, green anise and balm : delicate, sweet and slightly spiced.