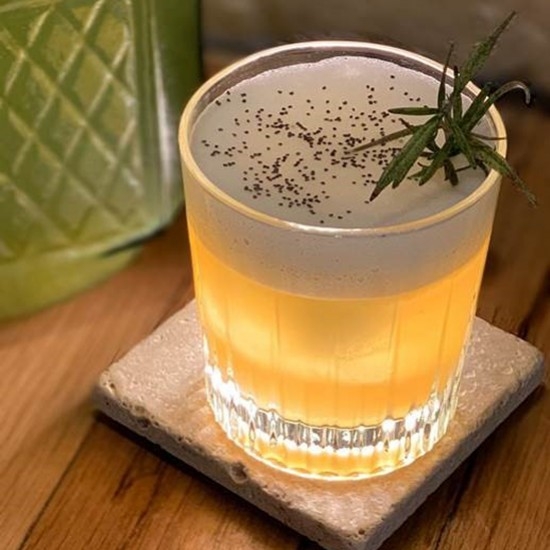 The Poppy @ Jennifer Le Nechet, Best Bartender in the World in 2016
Ingredients:
• 2 cl Rinquinquin emulsion
• 4 cl Bulleit bourbon
• 1 cl apricot liqueur
• 2 cl yellow lemon juice
• 1.5 cl of homemade Roman syrup or sweet picker syrup
Preparation:
In a glass filled with ice cubes, pour all the ingredients. Sprinkle with blue poppy seeds and garnish with a sprig of rosemary.
© photo : @MarieBrizard
Related products

15° - 75 cl
RinQuinQuin is a white wine-based apéritif, with peaches, leaves of peach trees picked in autumn,  sugar and  alcohol.