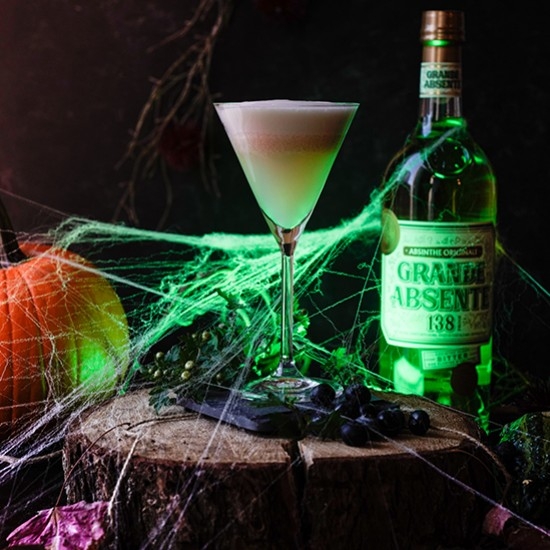 The Spooky Green Fairy
Ingredients :
2oz Grande Absente
1oz Black Currant liqueur
1oz mandarin or orange juice
1oz heavy cream
Method :
Place all ingredients in a blender with ice for 30 seconds.
Serve in an ice-cold glass.
© photo : Raoul Beltrame
Related products

Grande Absente 69, absinth
69° - 70cl
The very authentic absinthe: Grande Absente is a bitter liqueur which contains more plants of absinthe and less sugar.