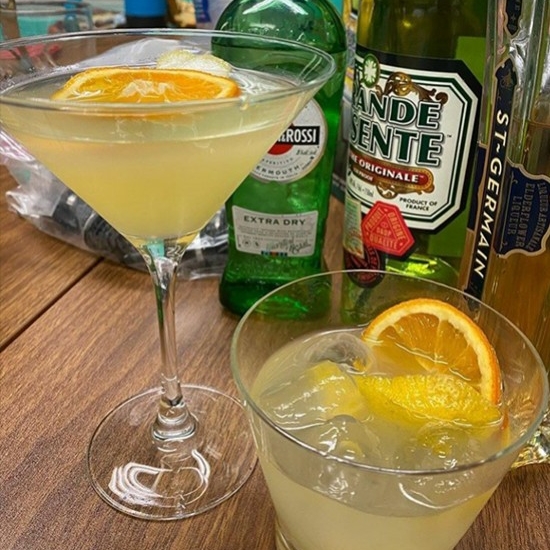 The Tempest - @acrushonabartender (Hawaii)
Ingrédients :
3/4 oz Grande Absente
3/4 oz elderflower liqueur
3/4 oz dry vermouth
3/4 oz rosemary lemon simple
2 dashes of orange bitters
Préparation : 
Combine all ingredients and either shake with ice, or stir with ice. Strain into your desirable galss, flame a lemon peel into your drink and garnish with said lemeon peel and a dried candied orange wheel.
Crédit photo : @acrushonabardtender
Related products

Grande Absente 69, absinth
69° - 70cl
The very authentic absinthe: Grande Absente is a bitter liqueur which contains more plants of absinthe and less sugar.