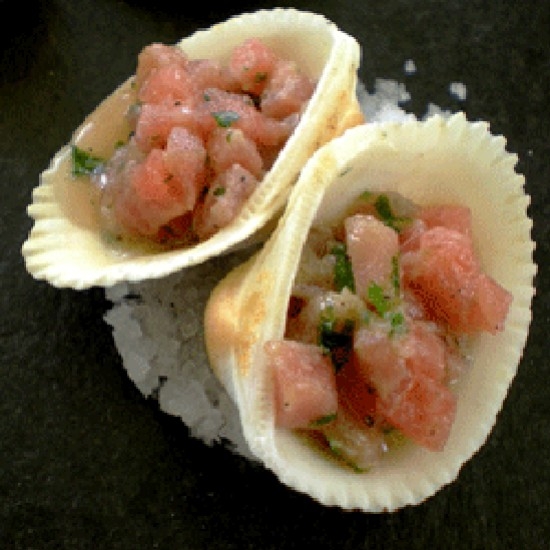 Tuna Tartare with Provençal Vinaigrette with HB Pastis
Ingredients
Serves 6

•    600 g of fresh tuna or tuna belly
•    6 tablespoons of oil
•    2 tablespoons of Xérès vinegar
•    1 1/2 tablespoons of HB pastis
•    1 bunch of basil
•    3 branches of tarragon, chervil and flat parsley
•    1 branch of mint
•    1 clove of garlic with the sprouts removed
•    2 tomatoes
•    1 tablespoon of capers
•    Salt, ground black pepper
•    Tabasco
Preparation
Remove the skin and peel the tuna.
Cut it into small cubes. Keep it cool.
Place oil and vinegar, the garlic glove, salt and pepper in a bowl and mix until an emulsion is obtained. This vinegar can be seasoned with a dash of Tabasco.
Remove the seeds and peel the tomatoes. Cut them into small cubes. Finely cut the herbs. Add all of it to the vinaigrette and the capers.
Serve with raw tuna and grilled bread.
 
© photo : Adobe Stock - NLPhotos
Related products

70 cl - 45°
Pastis with a unique character: mixed from more than 65 plants and spices, it is powerful and aromatic on the palate.
Only available in France