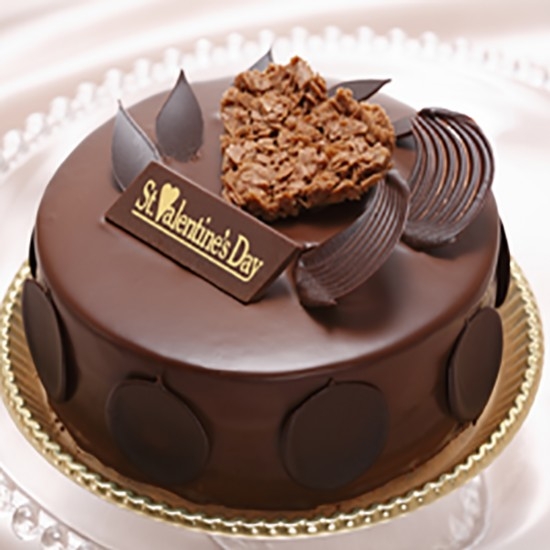 Valentine cake
Ingredients
Serves 7
TANARIVA MOUSSE
•    400 g of milk chocolate (Tanariva if available)
•    600 g of whipped cream

Melt the chocolate, incorporate the whipped cream and assemble immediately.


    MUSCAT MOUSSE
•    500 ml of Muscat wine: Bau "Frizzant de Muscat"
•    180 g of sugar
•    12 sheets of gelatin soaked and squeezed (i.e. 24 g)
•    500 g of whipped cream
•    QS cognac grand cru (Maison Grand Marnier)

Warm one third of the muscat with the sugar until lukewarm, add the gelatin then the remaining muscat wine. Incorporate the whipped cream, adjust the taste by adding a drizzle of Cognac grand cru and assemble immediately.

 
Preparation
Preparation: 1 hour + 2 hours of resting time
Place a chocolate cookie base in a deep circular mold measuring 23 cm. Half-fill with the Tanariva mousse. Fill the remaining space with the muscat mousse and freeze.
When ready to serve, remove from the mold and use a chocolate gun to decorate with chocolate patterns.
© photo : @paylessimages - 123RF