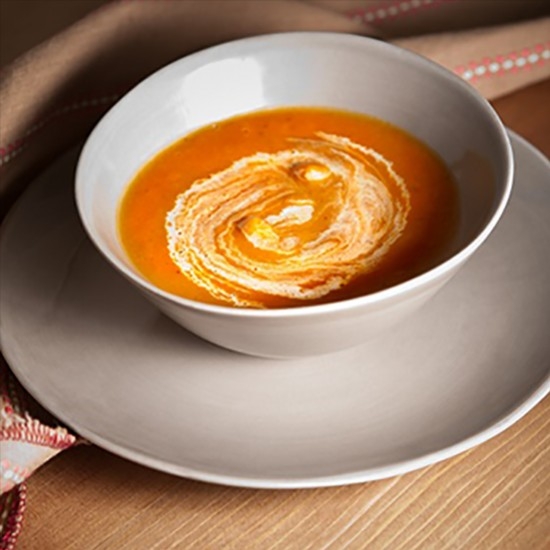 Velouté of butternut squash with pastis Henri Bardouin by Pierre Psaltis (www.ps
For 4 people
Ingredients:
40g of butter
1.5 kg butternut squash
6 cups of mineral water
Salt and pepper from the mill
200g thick cream
5 cl of pastis Henri Bardouin
Preparation:
Peel and cut into coarse cubes the squash pulp. In a casserole, melt 40 g butter, add squash squash, 6 cups mineral water. Salt and pepper. Cook 25 minutes. When the squash is melting, mix and keep warm. When serving, add the crème fraîche and pastis. Mix well and serve hot again.
My opinion: this recipe is always better when adding "a little bit" (un petit chouïa) of butter and / or cream and more.
Discover gourmet provence with Pierre Psaltis on www.psaltis.fr
© Photo : Pierre Psaltis 
Related products

70 cl - 45°
Pastis with a unique character: mixed from more than 65 plants and spices, it is powerful and aromatic on the palate.
Only available in France