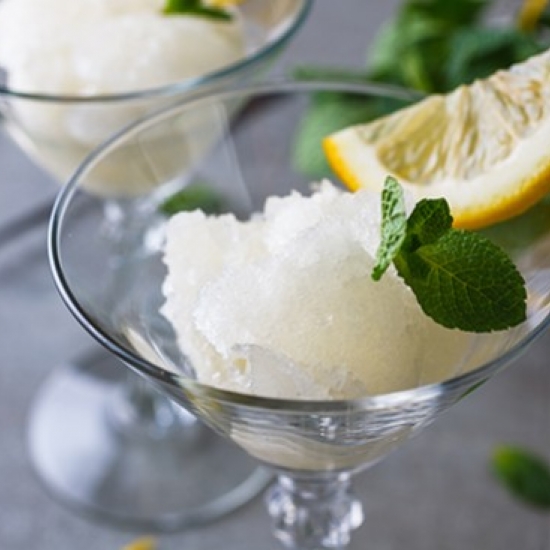 Violet granita xith pastis Henri Bardouin
Ingredients
For 4 people
Preparation : 10 minutes – Freezing : 2 hours.
• 100 ml Pastis HB
• 100 g sugar
• 60 ml violet syrup
• Some crystallized violet for the decoration
Preparation
Gently heat the sugar and 35 cl of water in a saucepan, stirring constantly. Boil for 2 minutes and remove from the heat. Add the violet syrup and Pastis HB successively, stirring as you go. Let cool.
Pour the mixture into a rectangular hollow dish, about 3 or 4 cm high and put it back in the freezer. When the mixture has thickened, take the dish out of the freezer and scrape with a fork to form small crystals. Chill again.
Repeat the operation every shift.
At the last moment, scrape the surface with a fork one last time to loosen the glitter. Divide the granita into cups or glasses and decorate with crystallized violets.
Photo credit: Adobe Stock - Catmiser
Related products
70 cl - 45°
Pastis with a unique character: mixed from more than 65 plants and spices, it is powerful and aromatic on the palate.
Only available in France