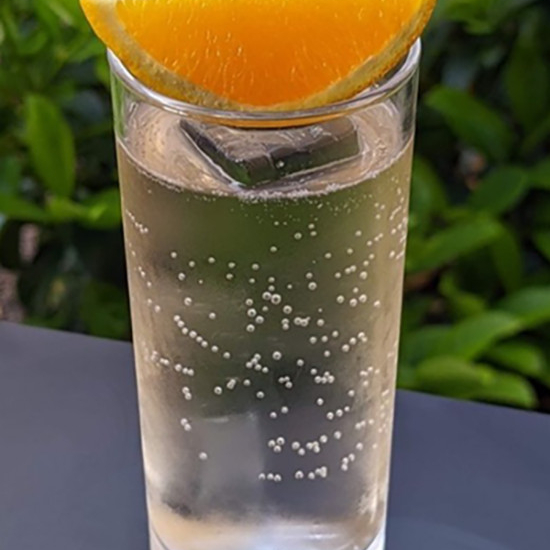 White Peach Americano
Ingredients:
30 ml Rinquinquin
30 ml Martini Bianco Vermouth
1 ml Citric Acid Solution (5:1) or a Lemon Zest
100 ml Soda
Method
If making this drink at home you can simply add all the ingredients into the glass you're serving in plus ice. Omit the citric acid solution (unless this is something you have access to) and replace with a squeeze of lemon or lemon zest. I find that this elevates the aromas in the drink and reduces the perceived sweetness.
If making in a bar the drink can be fully batched with chilled/filtered water and carbonated using a Co2 rig.
Garnish
Orange wedge (or ripe peach when available)
Credits:
  by @hey.shay
  @laurie.eaton.drinks, Bartender for @corvo_bar
Related products

15° - 75 cl
RinQuinQuin is a white wine-based apéritif, with peaches, leaves of peach trees picked in autumn,  sugar and  alcohol.