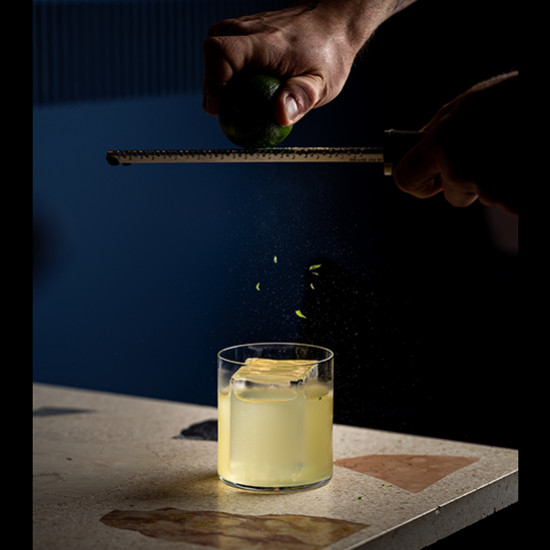 Yellow
Ingredients:
30 ml Yuzu infused Sake 
20 ml Yellow Chartreuse
20 ml St Germain
10 ml Acid Solution
10 ml Pastis Henri Baudouin
80 ml Mineral Water
Method :
Blend all the ingredients together, pour in 1L soda bottle and place in fridge.
When it is time to serve, carbonate with the help of a carbonation kit set at 60 psi.
Serve on ice.
Garnish : Some lime zest obtained with a microplane grater.
© Recipe : Ewen LE-BESCONT, Bar Manager @helia.bar
Photo : @guillaumecottancin
Related products

70 cl - 45°
Pastis with a unique character: mixed from more than 65 plants and spices, it is powerful and aromatic on the palate.
Only available in France