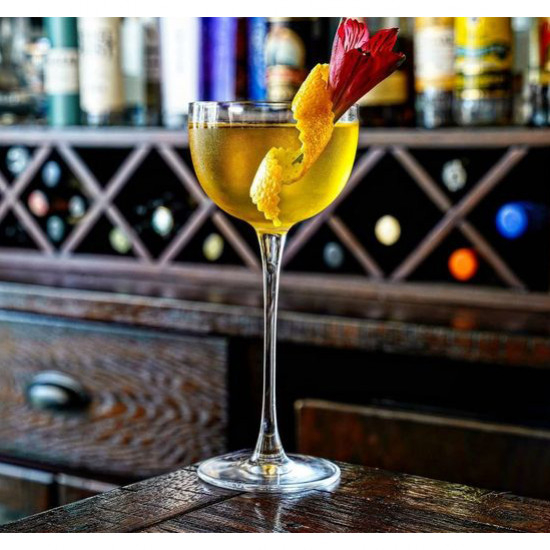 Yellow Parrot
by Ebby Kurian
Ingredients:
30 ml Absente
30 ml yellow Chartreuse
30 ml apricot liqueur
Method :
Add all ingredients in a mixing glass with ice and stir until well chilled and for dilution - about 1 minute. Strain into a seductive Nick and Nora glass. Garnish with a floral lemon twist.
© photo : @ebbydranks
Related products

55°- 70 cl
Absinthe is  very characteristic. This is a clever blend of absinthe, artemisia, green anise and balm : delicate, sweet and slightly spiced.